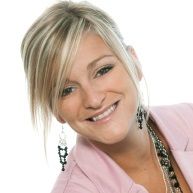 Welcome on site of Maison Kia
Your Maison Kia dealer is proud to present the complete Kia collection. Maison Kia also offers a wide selection of used vehicles for all budgets at the best price.
Welcome to our website,
Maison Kia
is the ultimate reference for Kia's of all kind. This site is made to meet up with anything a serious car buyer could expect.
O
ur website includes an impressive inventory of Kia vehicles updated in real time by our devoted team. With a simple clic, you can start your research concerning the model of your choice. Every vehicle has a detailed technical description with the possibility to make a credit application online or a test-drive request in no time.
Maison Kia is a
Kia dealer like no other. Our team is specialized in terms of buying and selling brand new as well as used Kia cars at unbeatable prices.
Our dealer follows the Felix-Leclerc highway. We are recognized for our quality services and expertise in terms of brand new and used Kia cars. We are entirely devoted to our customers and put all our assets together to make your automobile transaction the best you've ever had.